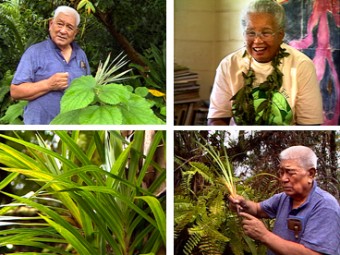 featuring Henry Auwae
From the age of five, Henry Auwae learned the art of lā'au lapa'au (herbal medicine) from his grandmother, a woman whose knowledge extended back to mid-nineteenth century Hawai'i.

In this program, "Papa Auwae" shares this traditional knowledge. At a workshop in Keaukaha, Hawaiʻi island, he demonstrates the preparation of healing herbs and mineral rock ('alaea). In a visit to the Wao Kele o Puna rainforest, he identifies rare medicinal plants and speaks to the importance of preserving them in their natural habitat.