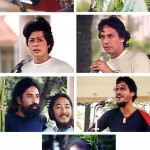 Compilation of archival footage from the late 1970's and early 1980's documenting the movement to protect the island of Kaho'olawe. With its success in seeing U.S. military bombing stopped in 1990, the Protect Kaho'olawe 'Ohana has been widely recognized as a catalyst for other struggles to protect important places in Hawai'i and as the spark that lit a resurgence of Aloha 'Āina (love for the land) activism that continues today.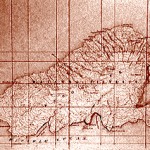 Public hearings, 1991
In April, 1991, the Kaho'olawe Island Conveyance Commission conducted a series of hearings on six Hawaiian islands to collect testimony as to how the island of Kaho'olawe should be conveyed back to the people of Hawai'i from the U.S. Navy, who had ceased to use it as a bombing range in 1990.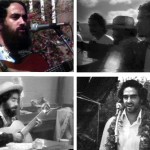 Produced in 1977 by the Protect Kaho'olawe 'Ohana, this program features scenes from the last years of the life of George Jarrett Helm, Jr. as he worked tirelessly to stop the U.S. military bombing of Kaho'olawe and inspire others to take up the cause of Aloha 'Āina (love and protection of the land).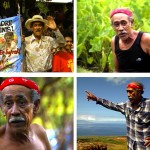 Various interviews and other video footage of the beloved Maui kupuna (elder) of the Protect Kaho'olawe 'Ohana, Harry Kunihi Mitchell. Documentation covers the period from 1982 through 1989.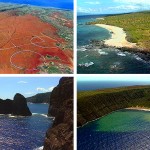 Recorded in March of 1988, this around-the-island aerial survey of Kaho'olawe island documents both inland and shoreline areas.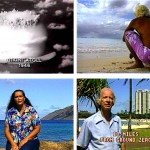 Produced for Physicians for Social Responsibility/Hawai'i, this program explores, in stark and sobering detail, the medical and social effects of a theoretical nuclear attack on Hawai'i.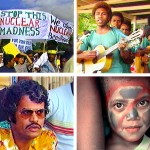 Recorded in 1983 during a ten-day gathering in Vanuatu, a newly independent island nation in the south Pacific that had recently declared itself a nuclear-free zone, this program takes a look at the Pacific-wide movement towards independence and de-nuclearization.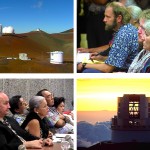 Public Meetings: Waimea, Kona, Hilo
May 24 – 27, 1999
Testimony on the Mauna Kea Science Reserve Master Plan, recorded during three public meetings on Hawai'i island.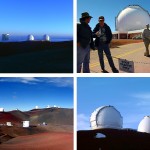 Hilo, Hawai'i –  March 21, 2002
The Hawai'i Board of Land and Natural Resources held hearings on the highly controversial application by the University of Hawai'i Institute for Astronomy for a Conservation District Use Permit to add six "outrigger" telescopes to their existing twin telescopes on the summit of Mauna Kea.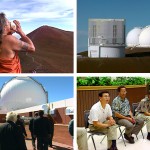 Town Meeting: Hilo, October 3, 2001
In a series of four community meetings on Hawai'i island in October of 2001, representatives from NASA and the W. M. Keck Observatory presented their plan to add six new telescopes to their array atop Mauna Kea, including proposed plans for restoring disturbed habitat of the rare Wekiu bug.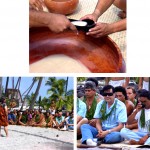 Sam Ka'ai conducts a ritual ʻawa ceremony for the navigators, captains and crew, past and present, of the renowned sailing canoe, Hōkūle'a, at Pu'uhonua o Hōnaunau, Hawai'i island, shortly before a historic long distance voyage to the south Pacific.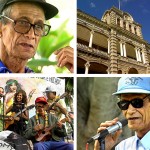 This video contains short clips from various events at which Thomas Kananimauloa Maunupau, Jr., beloved kupuna and patriot, participated through words and song.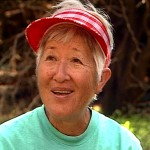 Aunty Dorothy Tao of Kaua'i visits the island of Kaho'olawe during the 1989 Makahiki season, exploring the island with Uncle Harry Mitchell and the Protect Kaho'olawe 'Ohana, caring for the native plantings, and sharing her thoughts about the future of the island.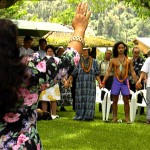 On April 21, 1992, on the grounds of the Queen Emma Summer Palace in Nu'uanu, family, friends, compatriots and international colleagues of Kawaipuna Prejean memorialized his passing with chants, prayers, songs, dance and eulogies.