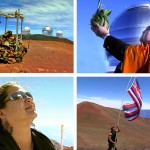 Although the mountain volcano Mauna Kea last erupted around 4000 years ago, it is still hot today, the center of a burning controversy over whether its summit should be used for astronomical observatories or preserved as a cultural landscape sacred to the Hawaiian people.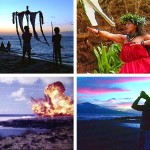 Kahoʻolawe Aloha ʻĀina focuses on the cultural, political and military significance of the "target island" of Kaho'olawe in the Hawaiian archipelago. The Hawaiian term aloha 'āina refers to love of the land, the basis of Hawaiian cultural belief that animates the current movement to bring the island back to life.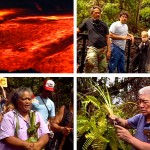 In the swirling volcanic steam and misty rain forest of KĪlauea volcano's east rift zone on the island of Hawai'i, two forces meet head on. Geothermal development interests, seeking to clear the rain forest for drilling operations, are opposed by native Hawaiians seeking to stop the desecration of the fire goddess, Pele.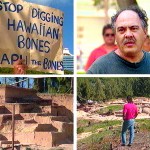 From an ancient burial site at Honokahua, Maui, to the streets of Honolulu, the issue of protecting ancestral remains from development is brought passionately to the public's attention by Hawaiian descendants.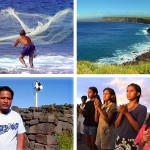 The story of a Hawaiian family who made a home at Ka Lae (South Point), a remote and rugged area at the southernmost tip of the island of Hawai'i.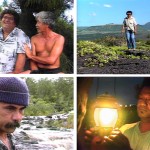 Kapu Kaʻū is a unique portrait of one of Hawai'i's most remote and rugged districts, Ka'ū, located on the southern flanks of Mauna Loa on the island of Hawai'i. The people of Ka'ū, known historically for their independence and resilience, relate stories of a lifestyle closely tied to the land and the sea.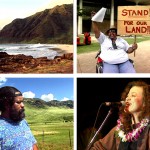 Located on the western tip of the Hawaiian island of O'ahu, Mākua has long been a place of refuge for Kānaka Maoli, native Hawaiians.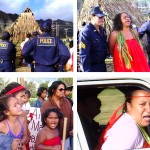 In 1985, a group of houseless native Hawaiians took a stand for their right to live at Waimānalo Beach Park, an area set aside as Hawaiian Home Lands.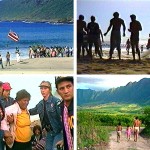 Kānaka Maoli (native Hawaiians) living at Mākua beach in 1983  take a stand to resist eviction by police and government agents.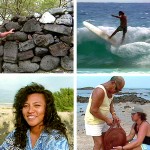 A portrait of a unique coastal area in Kona on the island of Hawai'i, known for its archaeological sites, native birds and plants, and well-known surf site. The people of Kona speak passionately of their love for Kohanaiki and their determination to save it from resort development.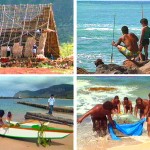 Residents of the Wai'anae coast community on O'ahu react to the proposed Ko 'Olina resort development and predict its potential impact on their land, water resources, ocean fisheries and rural lifestyle.